The affordable starter model – the new and simple SMS wireless scales!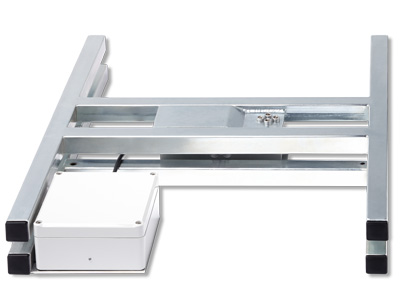 Features
Automatic start-up – no programming
Hive weight – three selectable daily values via SMS
Weight up to 100 kg (higher optional)
Optional alarm
Unauthorised access is not possible
High-tech, top-quality scales made in Germany
BeeWatch Pure is fully configured and ready upon delivery
Why choose BeeWatch Pure?
Our BeeWatch Pure is the most affordable starter model for honey yield observation.
The Pure is an advantageously priced measurement and control instrument for amateur beekeepers as well as professional beekeepers who rely on valid weight information for their livelihoods. It is helpful and useful in the full yield, but is absolutely essential as a display and indicator scale for delicate yield varieties such as fir, sunflower or heather. The exact information about the amount of nectar is vital to the colony, and also contributes significantly to decisions which lead to a successful beekeeping process.
Usable in a variety of locations, BeeWatch Pure – due to the low purchase price – are the perfect and affordable SMS scales that provide reliable information while minimising operating costs and increasing earnings.
A must for any economically minded beekeeper who wishes to generate sustainable income.
Additional Information
The development of our BeeWatch® Pure came into foray simply due to the fact that many beekeepers only require information on the hive weight.
Our concept was therefore to develop completely simple SMS scales which are fast, reliable and easy to operate and can be used by technical beginners without any additional help.
Start-up is a breeze, and all beekeepers – including those without any technical knowledge – can get going quickly and easily.
All you need to do is put the batteries in the electronics housing, and insert a credited SIM card. That's it!
From this point on, your Pure SMS wireless scales are active and you will be notified on the successful start-up via SMS text message to your mobile phone.
From now on you do not need to do anything more. You will receive a mobile phone message with the current hive weight, accurate to the nearest 20g, at your specified time each day.
The alarm function is available as an option at an extra cost. In the event that your hive is removed from the scales, you will receive an alarm SMS to the mobile number you specified.
As another option, we offer an increase in the weight range to 150 or 200 kg for an additional charge.
Properties
Steel frame – blue passivated – with the dimensions 52 x 42 x 6 cm (length x width x height)
Measuring range 100 kg with 20 g accuracy (expandable to 150kg / 200kg)
Integrated mobile phone module for worldwide use in the GSM network
Frame

Steel, blue passivated

Yes
Size in cm (L x W x H)
54 x 42 x 6
Weighing range
100kg
Accuracy
20g

Operating conditions / Protection

Temperature range
-30°C to 60°C
Protection class of electronic enclosure
IP65

Power supply

Battery type (build in)
3 x Mono D
Battery durability
1 year

GSM/GPS

GSM/GPS (2G)

Yes (worldwide)
LTE (4G)
Option
GPS-Position
No

Antennas

Internal GSM-Antenna
Yes
External GSM-Antenna
Option
GPS-Antenna
No

Sensors

Temperature -40 – +125°C
(-40 – +257°F)
No
Humidity 0 – 100%
No
Rainfall 0 – 999 l/m²
(0 – 39.3 in)
No
Wind speed 0 – 200 km/h
(0 – 124 mph)
No
Weather station
No
Brood temperature 0 – 60°C
(0 – 140 °F)
No

Data acquisition

Measurement cycle
1x per hour

Control scale

Control scale (wireless connectable)
No

Alarms / Control via SMS

Weight loss
Option
Moving / Lifting
No
Connectivity of external alarms
No
Battery charging control
Yes
Phone credit (Prepaid cards only)
Yes
Telephone numbers (in case of alarm)
1
Control per SMS
Yes (Start / Stopp / Alarm)

Data transfer

GPRS / Internet
No
SMS
Yes
Bluetooth (max. 10 meters / 11 yards)
for service

Data evolution

Browser (Internet – private account)
No
Desktop application (local PC)
No
Android-App (Smartphone / Tablet)
No
iPhone App
No

Additional reader

Tablet (ca. 17,8 cm or 7" screen size)
No
Product enquiry for BeeWatch Pure